Day 19 - A Song From Your Favourite Album
I meant to include this on a different day and completely forgot, so I'll do it here. I can't find a video, so Google helpfully gave me the following:-
Cerys Matthews - "This Endless Rain" - from Never Said Goodbye
This is from Cerys's second solo album, probably my favourite of the three (the first, "Cockahoop" is all liberated, whilst "Don't Look Down" is more moody), and this is one of my favourite songs from that album. I just think the opening is so effective; you can really picture the rain falling down the window as you look out, waiting for it to stop, and the way that rainy days can make you feel... Especially in the current climate of 'endless rain' and periodic sunshine. It's very much a song for our time. Rihanna can have her "Umbrella" and keep it, thank you. :P
Album Covers Meme
1 - Go to Wikipedia for a random article - click http://en.wikipedia.org/wiki/Special:Random. The first random wikipedia article you get is the name of your band.
2 - Go to Quotation Space for a random quote - click http://www.quotationspage.com/random.php3. The last four or five words of the very last quote on the page is the title of your first album.
3 - Go to Flickr for an image uploaded within the last 7 days - click http://www.flickr.com/explore/interesting/7days. The third picture, no matter what it is, will be your album cover. Right-click/Save.
4 - Use Photoshop or similar to put it all together.
5 - Post these instructions and your music covers on your LJ.
6 - NO CHEATING!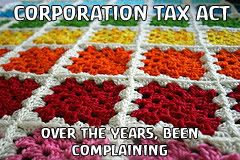 ...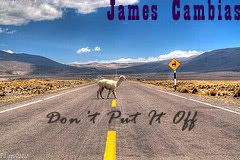 ...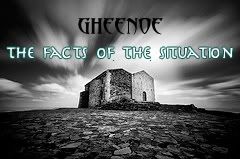 I think the last two are my favourite. The picture for number three is frighteningly apt. :D
I imagine "Corporation Tax Act" are an aged rock band from the 60s and this is a compilation album of rehashes of their greatest hits. That explains the crocheted blanket. :P
The other two are solo artist, singer-songwriter types.
As for Gheenoe, this is my band, and we are an Evanescence-esque goth metal band, and this is our second album after our first and more mainstream album hit the charts and took the world by storm. Now you will know what we're about - FEAR US!
I have more embroidery pics but I'm charging the camera battery in order to upload them... Watch this space.
Okay, I need to eat something, and then find something to do for an hour and a half before
EastEnders
starts.
Because I have nowt else better to do.
Current Mood:

amused