okay, so i was putting off the revision... but still...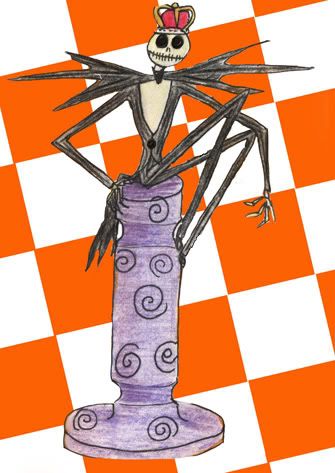 this is something i came up with a while ago... imagine if they ever made a "nightmare before christmas" chess set! here's the black (purple) king - jack, obviously!!

the other pieces would probably run as follows:

queen - sally
knight - mayor
bishop - sandy claws
rook/castle - zero
pawn - pumpkin

hee!