Right then, here we go. Have some pictures. There are four sets of photos here, all under cuts: the trip to London in October, a selection from Bonfire Night at Paul's mum's, our snowman, and some long-awaited photographs of the flat that I took about two hours ago (before we went out for a curry)...

So, without further ado:

London, October 2006

If I can remember anything about our trip it'll be a miracle...

We started on Saturday with our journey there and checking in at the hotel. At this point we had no map, and attempted to find Drury Lane from Covent Garden entirely from memory. I had a vague recollection of some streetnames from when I looked it up on streetmap.co.uk, but we did a fairly good job from visiting the same area last year, and found the place with no problem. We had a lovely view of the courtyard and hence didn't bother taking a photo of it.

After that, we had a bit of a wander, and eventually stopped off for dinner at the Boulevard Brasserie, which was doing a set menu for £15 per head. It was very, very nice food indeed, with a very nice rose wine to go with it, and quite reasonably priced considering it was London. I had the soup for starter, and Paul had a slice of brie baked in filo pastry, which was to die for. For mains, I had salmon with creamed potato, and Paul had minute steak with fries (upmarket fries, admittedly). Then for dessert I had sorbet... I can't remember what Paul had, but I blame the sorbet for breaking my brain.

After that we went back to the hotel and got changed to see The Producers. This was one of many choices we'd had for a show to see whilst in the city, and had the best seats of the lot (the ones for Phantom were too far back, and at that point The Sound of Music hadn't opened yet...) The show itself was frelling brilliant. For a good synopsis, just watch the recent film adaptation, which pretty much takes the musical word for word and paints it onto the big screen, which is why I liked the film so much. Add to that some brilliant post-modern touches and Reece Shearsmith corpsing midway through Act One and you have the live show...

That review would have been much better if I'd had the internet at the time, believe me...

After the show we avoided the urge to stage-door-lurk and headed over to the pub directly opposite the theatre in order to meet Vicky, who was seeing Footloose for about the 30th time with some of her scary but otherwise nice friends. She was a little bit tipsy when we arrived, and despite telling her three times that we were already seeing a matinee on Saturday, she tried to persuade us to join her at the half-price ticket booth in Leicester Square on Saturday morning...

She and her friends headed off somewhere (I think she mentioned something about a Footloose dance school) and we ambled back to our hotel, with a stop off at the Punch & Judy pub in Covent Garden for a drink. My feet were hurting, so we rode in a bicycle-pulled rickshaw to the hotel. This was to be a recurring theme. Rickshaws are cool.

On Satuday we did far too much shopping. Firstly we decided to try and find the bar and fish restaurant that we'd found by accident last year, by starting at the Strand and working from there. (We had managed to buy a map at this point.) Amazingly, we managed to find it, by working out vaguely which direction we'd gone in, and also remembering that it was by a pub called The Wellington, which had seemed very exciting at the time... can't think why. ;) We stopped for a drink in the bar, which we now know is called Livebait, and I finally took a picture of their very cool spirits wall: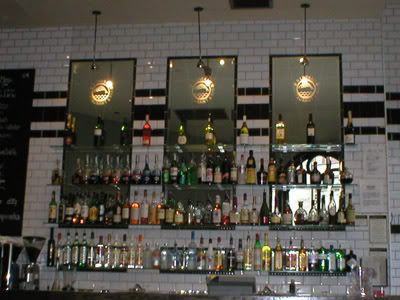 So that was kinda cool.

We also did some shopping in Covent Garden and bought trainers from a shop we later discovered also existed in the Bull Ring, which was annoying. But anyway. After Covent Garden we got on the Tube to Camden to explore the market. It's like a gigantic Oasis and outdoors. More shopping there - a pinstripe hat each (mine has a diamante buckle), a belt, a Nightmare t-shirt and a hoody, plus some drinks in the pub. We also got a top each from NASS. Mine is pale blue with a dark blue circle on it, and Paul's is khaki with a red ribcage - it's the best top ever. You can see it in a picture later.

We wandered as far as Camden Lock, whereupon I took a photograph: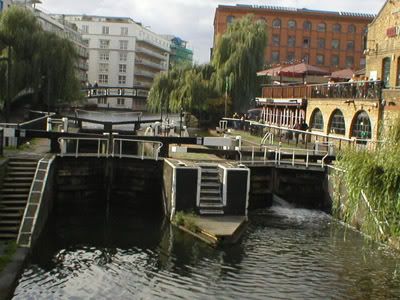 And then we headed back towards the tube station again to another pub, where I took another photo: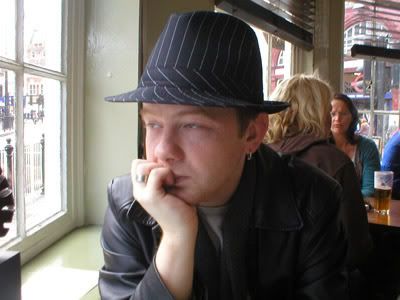 I like that photo because you can see the tube station in the background.

After that we got the Tube to Euston to meet up with
metalmikey666 and
rubytitania, with whom we were going to see Avenue Q. We dragged them firstly to the Punch & Judy again (where there were no tables) and then abandoned them to go back to the hotel and get changed into our New Trainers. We met them back at Covent Garden station and from there made our way to Picadilly. Mike picked up the tickets from the box office and we went to a nearby pub for a drink until the show started.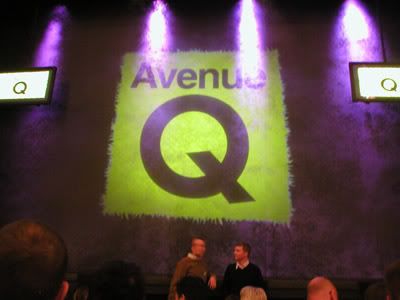 Avenue Q is frelling amazing. I highly recommend it to everyone. It's not quite as offensive as Jerry Springer: The Opera but it certainly comes close. It includes such wonderful songs as "The Internet is for Porn!" and "Everyone's a Little Bit Racist". The first line of the show is "What do I do with a BA in English?", which obviously struck a chord with me. It tackles a wide variety of issues and had everyone rolling in the aisles. Perhaps the weirdest and best thing about it was that you didn't know whether to focus on the puppets or their manipulators. The puppets didn't have facial expressions (they're muppets), so their manipulators 'acted' for them... it was a very strange contrast.

Anyway, yes, everyone must see it. After that I dragged everyone to the Scotch Steak House where I'd been with my mum when we saw The Woman in White, and unfortunately I remember the service being a lot better the first time around... the less said about that the better, even though the food was nice.

We saw Laura and Mike off at Euston (stopping in the in-station pub until their train was due) and then wandered around Soho ourselves for a little while, which was nice.

On Sunday we did a little more shopping in Covent Garden, and also extended our hotel stay another night. We met Eni at about 2.30 in the afternoon at Holborn, found a nearby Wetherspoons, and Paul then proceeded to get very drunk.

This was unfortunately what ruined the night for me, as he reached the stage of being drunk where he turned into a small, stubborn child. It also put Eni in rather a difficult position of not really knowing what to do, as I was pissed off with him and he wasn't listening to reason, and when he went for a cigarette and got lost (and tried to ring me, but I couldn't hear my phone in the restaurant), I had to send Eni to find him. Nevertheless, our Italian food was very nice, despite the bad outcome. Naturally, I didn't let him live it down in the slightest...

At some point on Sunday, I think we also took these two pictures: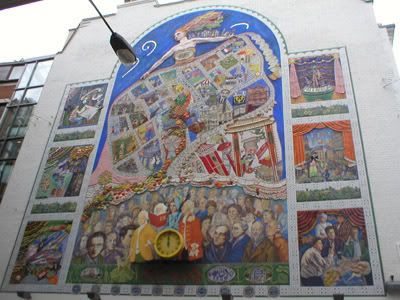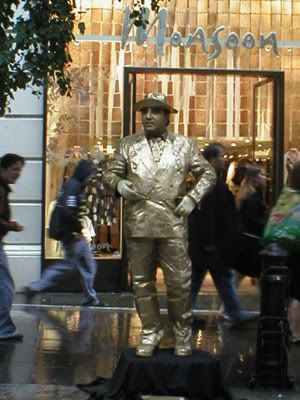 The first is a mural near Carnaby Street, and the second is a man painted gold near Covent Garden. It's especially amusing that he's standing in front of Monsoon, as at that point it was raining quite heavily...

This is one of my favourite shots from the weekend, and is also currently my desktop: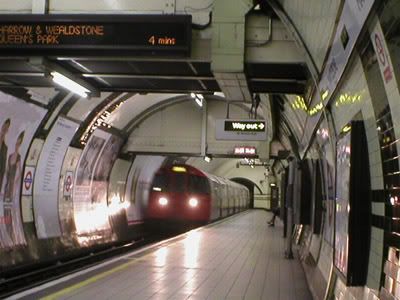 And surprisingly, nobody thought I was a terrorist... I was trying to get a good, blurry shot of the moving train, but because they slow down so quickly it's very difficult to do. I think I need to be a lot closer to the tunnel...

On Monday we decided to actually do something productive. First of all, we got the train all the way to Paddington to drop off our various bags (which cost about £30) and then got the tube back to Marylebone - because I forgot about Baker Street - to go to Madame Tussaud's. Of course, the queue was enormous, so instead we walked halfway down Marylebone Road and ended up at Regents Park.

Once inside Regents Park, we proceeded to walk SEVENTY MILES because we found London Zoo. And from this point it's mostly just photographs, of the park and the zoo respectively...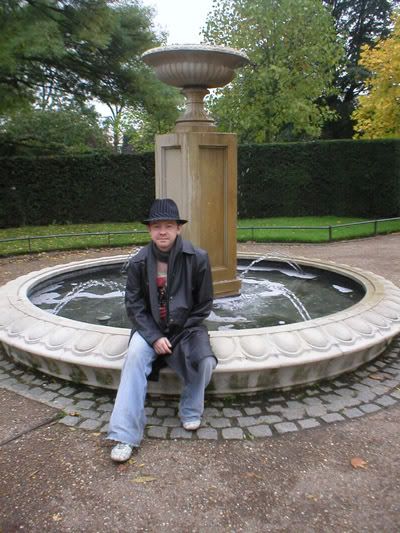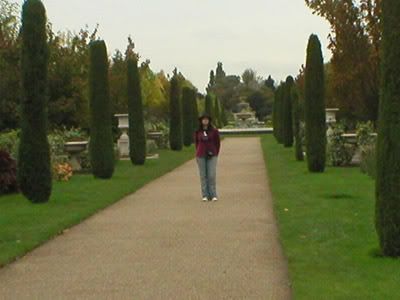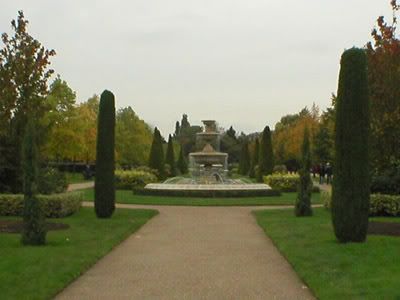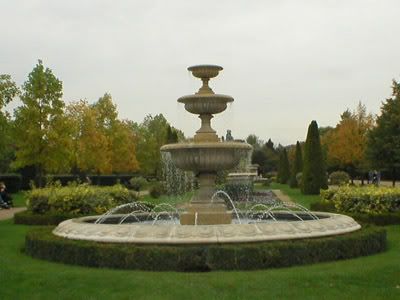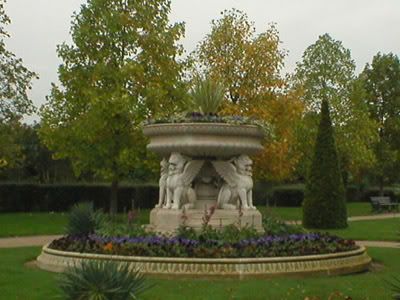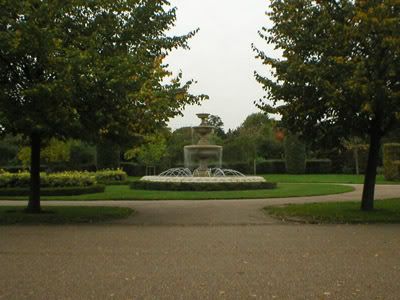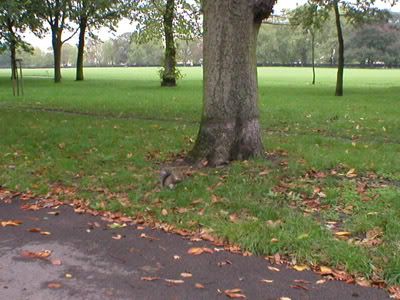 (That's a squirrel. They all kept moving out of the way. Can't imagine why...)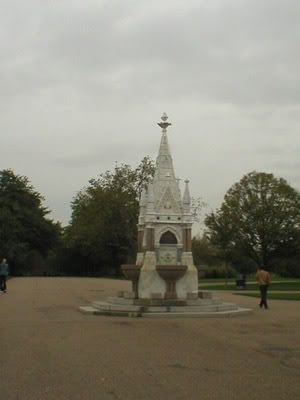 Zoo: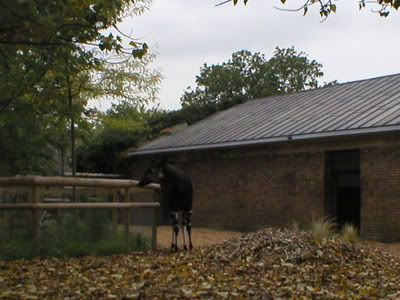 I don't remember what this was called. It's a member of the zebra family.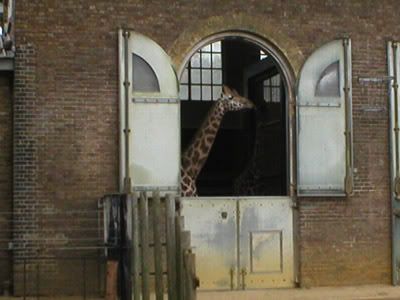 Giraffe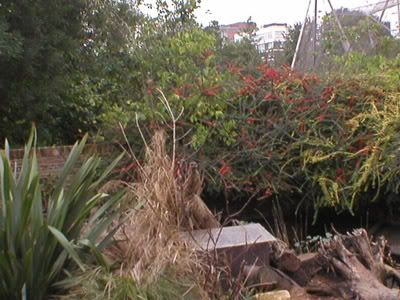 Meerkat!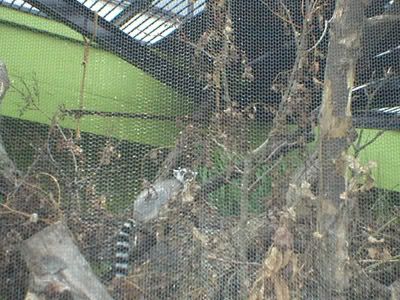 Lemur.



You can't see them very well, but those are baby meerkats.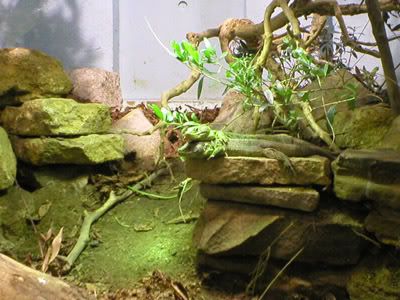 Lizard of some description.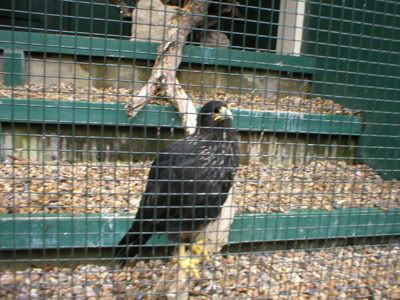 A big bird.



Bachtrian camels.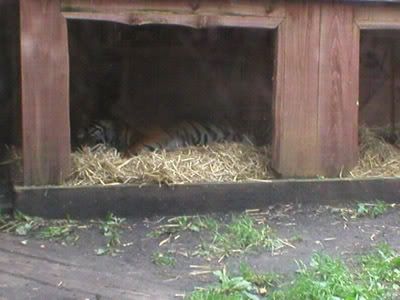 Crouching tiger, hidden... other tiger.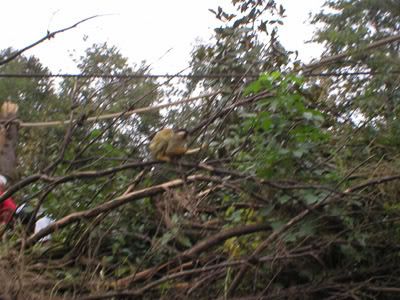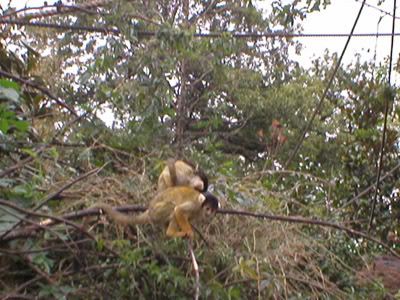 The monkey enclosure is walk-through-able and open, so there are monkeys everywhere. This pair were cleaning each other.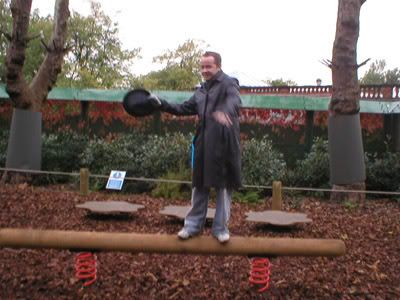 And this is Paul pretending to be a monkey.



Shortly after this, my camera fell apart, but I managed to hold it together long enough for a final photograph on the train home, which I'll show in a moment. We had some lunch at the Zoo (some strange chicken thing with rice and mashed potatoes, which was very nice) and then started the long walk back to a tube station. I was going to do a google-map photograph to try and demostrate exactly how far we walked, but by the time we reached Baker Street station my ankles were about to fall off...

Luckily, after a brief sit down on the train, we were up to more walking again, and had also worked up quite an appetite, so found another Italian restaurant in Soho and had dinner there. Paul got chatting to an amiable man at the next table who was there with his young daughter and her friend, who decided to tell us his life story. I like random friendly strangers.

Full of food, we finally headed back to Paddington to collect our bags, and towards Marylebone. Here is the aforesaid photograph from the train: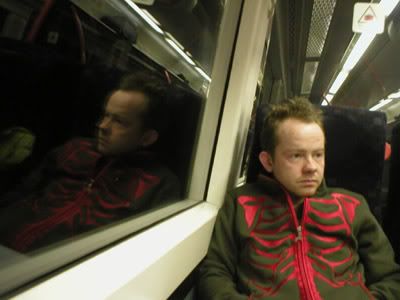 We got back at about 11.00ish and got a taxi home. The trip had been exhausting (especially Monday's walking excursion) but worth it. It's just a pity I never take enough photographs to prove it, really...

Right, that's the worst of it over with. Next are the photos from Bonfire Night, or at least a selection of the best...

Bonfire Night

As I said, just a selection, because some of them didn't come out very well...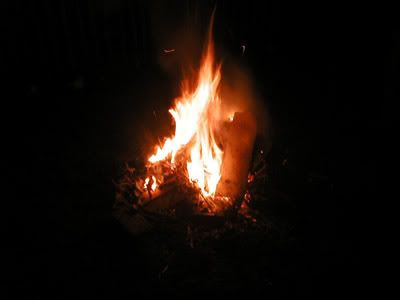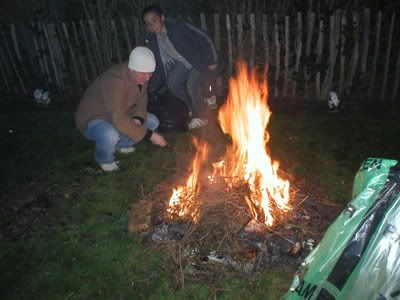 That's Paul's older brother, Darren, and nephew, Patrick, playing with fire like big manly men... The irony is that Darren killed it, and Patrick got it going again.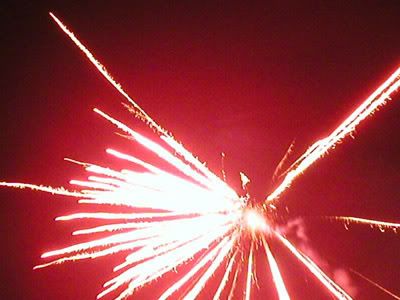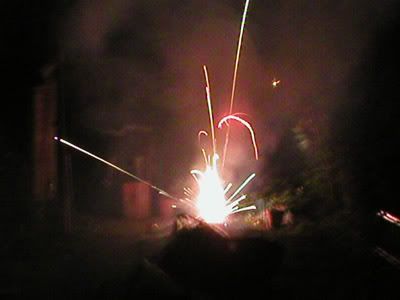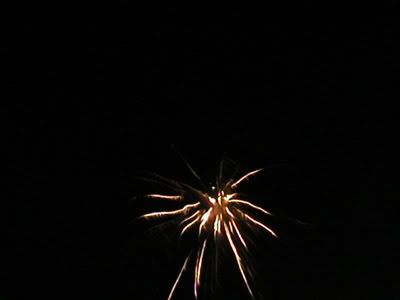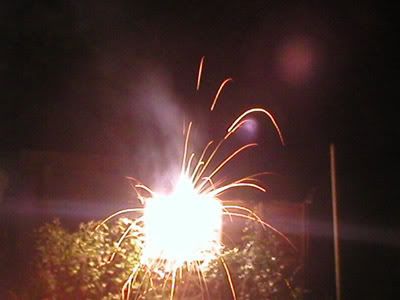 I'm really proud of some of those...

Our snowman.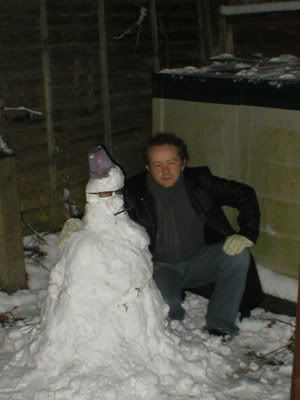 I took these earlier, as I said, so the place isn't tidy and there's washing up in the sink and we look like tramps. But anyway. This is our flat.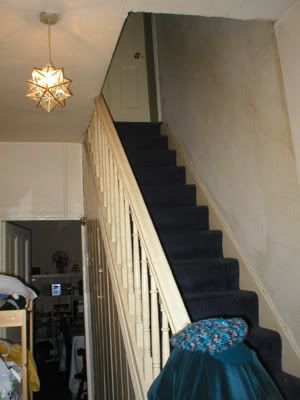 The stairs up to the attic.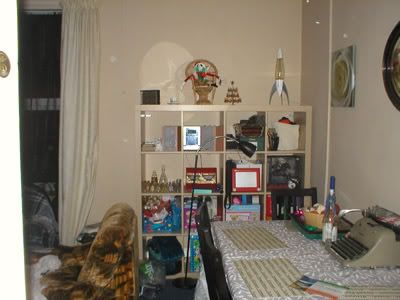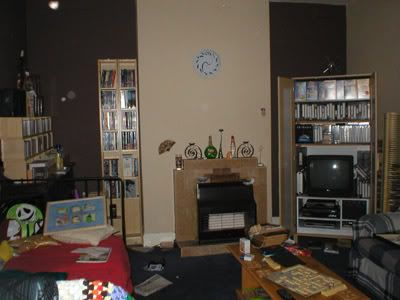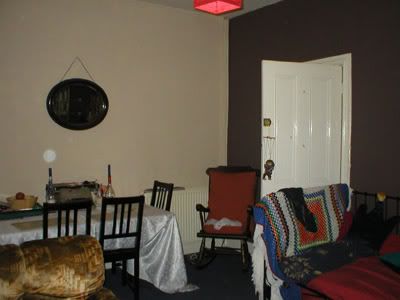 Our lounge. I'm not sure if the pictures give a good representation of the size of the room...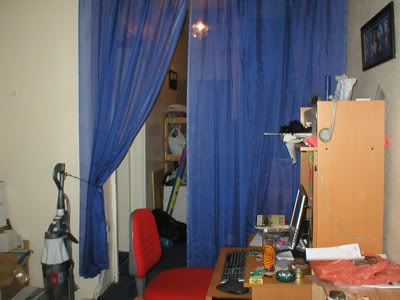 The main landing, which we've now separated into a room in its own right, as that's where the PC is living.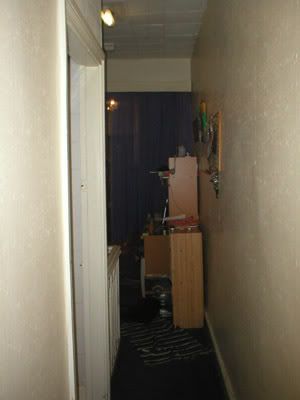 View from the kitchen doorway. The door on the left leads to the bathroom.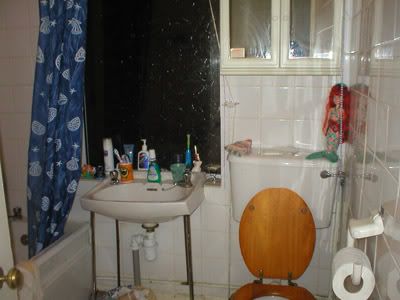 The bathroom.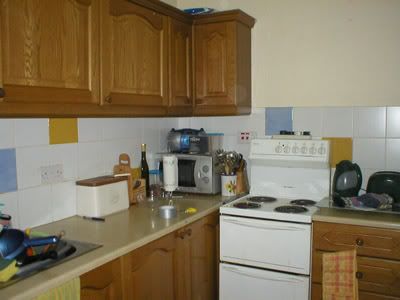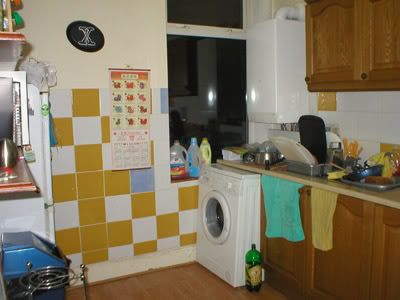 Kitchen.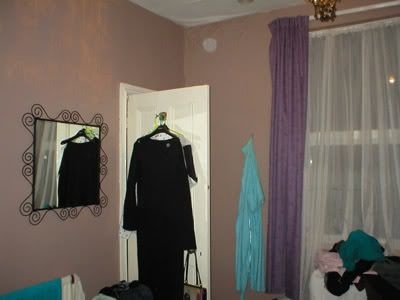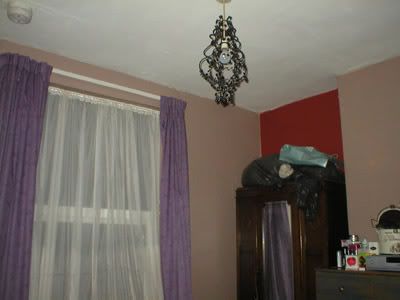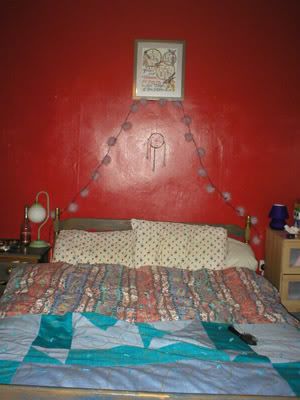 And the cluttered bedroom. The white voile will look much better when the boxes aren't under the window...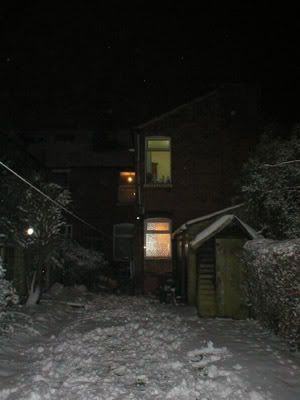 The back of the house. The kitchen window is the nearest one (1st floor, by the way), and the bedroom is the one set back.



So, that's where I live. Homely, ain't it?

And finally, really finally, here is the sole photograph I took on Valentine's Day, in Kings Heath Park...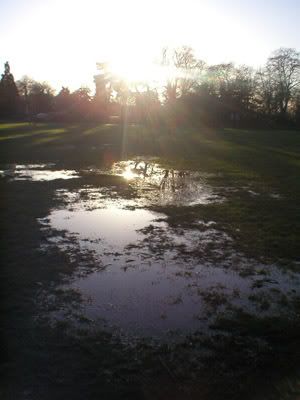 You can't really see the tree that well, but it's pretty nonetheless...

And that, you'll be glad to know, is it. If I'd had the internet before now these would have come in short bursts instead of one, long post. You can come back now. :)