So I don't end up behind again...

Day 13 - A Song That Is A Guilty Pleasure

Avril Lavigne - "I'm With You"

I hated "Complicated" and "Sk8er Boi" with a fiery passion. But after I'd got off my high horse and made my peace with Avril a bit, I actually really liked this song. I only own it in the capacity that
pandorasblog sent me it on a mix tape, but that still counts... Besides which, "My Happy Ending" was okay, too, if insipidly determined to get in your head...

Now onto the embroidery...

I was just going to do the one colour tonight, but there was so little of it I decided to go onto the next one, too. So I've done a bit of light brown (you can see this in the paving stones and bricks) and some dark green on the right-hand tree...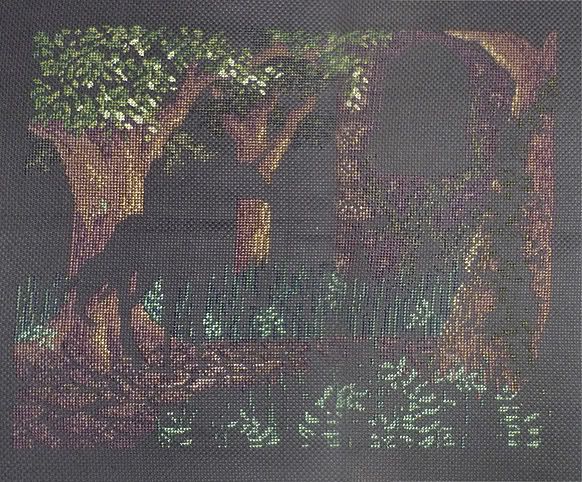 If I've managed to get any of it in the right place it will be a miracle...

Right. I suppose I should go to bed. I'm going to be exhausted this week for the pure fact that I have next week off and my body wants to rest already. :P