I am determined to finish this bloody meme, even if it IS several days out of date now.

Day 21 - A Song You Listen To When Happy

Er, I don't have many happy songs. Nature of the beast, I'm afraid. So, um... *thinks*

Noisettes - "Beat of my Heart" - from Wild Young Hearts

As Noisettes are a recent discover for me, I thought it was about time I included one of their songs. Their album is mostly upbeat like this and I thought I'd gor for a song which (AFAIK) hasn't appeared on a bloody advert for something. :P

I found them when I heard "Never Forget You" on the radio on the way back from Prestatyn in 2009 (was it 2009? My concept of time is a bit frelled) and bought the album on 2-for-£8 at Asda along with Katy Perry's "One of the Boys" and have thoroughly enjoyed it ever since.

Whilst I'm on the subject of music, Brandon Flowers's solo album, Flamingo is too awesome for words. I'm seriously addicted to it, on the same level I was addicted The Killers' Day and Age last year. I will find an excuse to post one of his songs in this meme, so watch this space... :D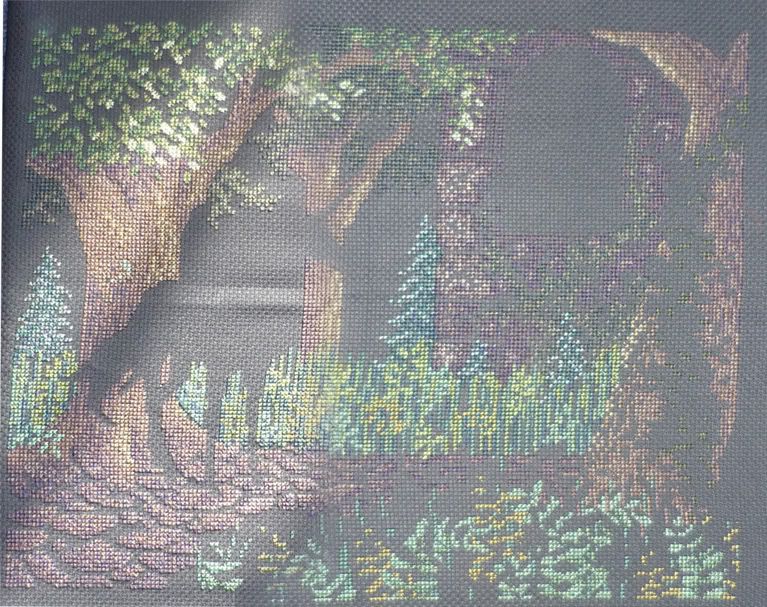 Greeny-yellow done, some in the grass and a few bits down the bottom as well.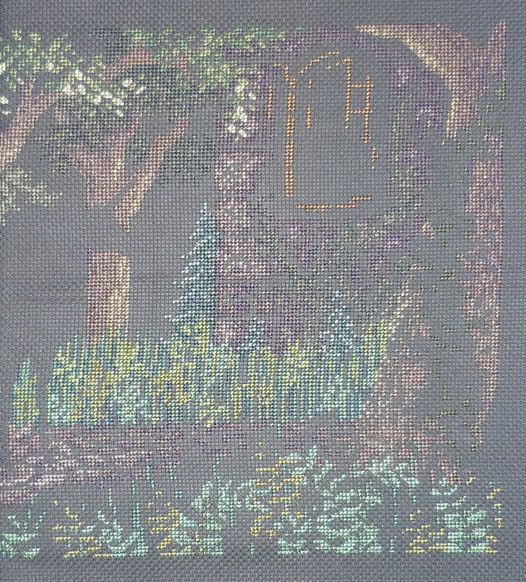 That's some of the window frame. I did this colour in particular because it used another of the thread colours I had to buy more of and I wanted it out of the way. :) That was the only area which used it so I didn't bother doing another photo of the other half...

Also, here is a photograph of our new lime green toilet set:-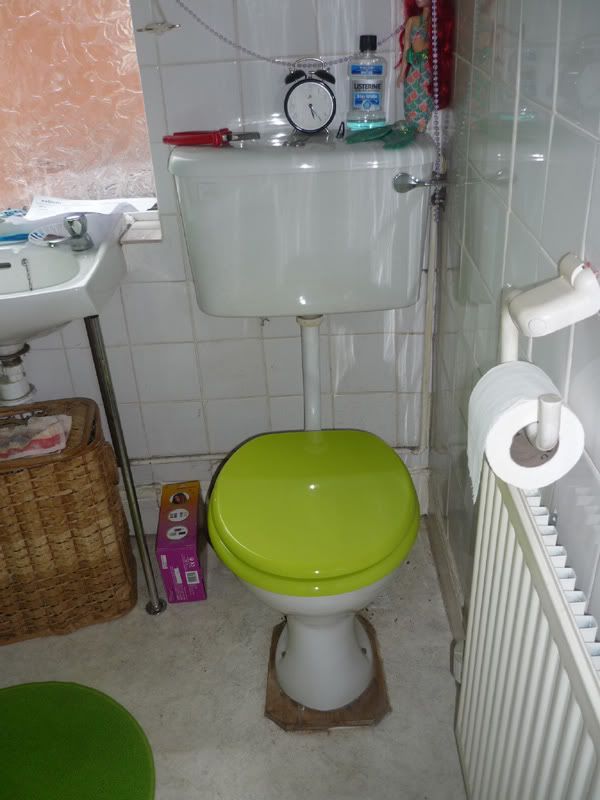 FINALLY! And obviously, it doesn't match the bathmat or shower curtain, but given the lack of choice I don't even care any more. :D Up yours, Man in Coventry. :P

And that's about it. There was another scan but (a) my stitching together of it looked frigging awful and (b) I couldn't actually tell what colour I'd done. The change was minimal enough for it not to matter... Sorry for the lateness on all this stuff; I was absolutely exhausted last week.

Addendum: Wychwood Brewery Photos from 18th September. :)