I am not at choir because (a) I forgot my music and (b) I'm in a bad mood so would probably not enjoy it - except obviously feeling guilty about not going is not really helping, either.

Anyway, I have some Life Admin to be getting on with, so here are the next two embroidery scans.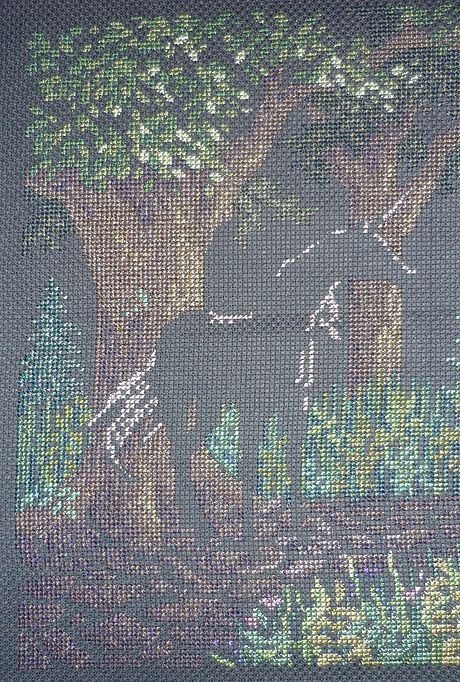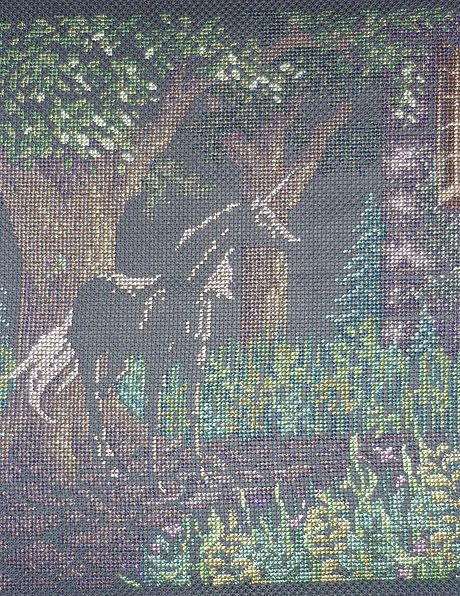 You can now start to see something begin to take shape...

I think there are only about three more colours (and backstitching) to go now, so this will hopefully be finished soon! After that I have three more main projects to do, which I will doubtless post in the same manner, as well as the miscellany in the footstool.

Right, now I have to send an email that I keep forgetting about.