I've had a week off work, as it was mine and Paul's 10th (!!!) anniversary yesterday. We went to Sea Life Centre and I'll be posting pictures on Facebook shortly. In the meantime, my plans to be even vaguely productive were scuppered by exhaustion, as usual, so here are some embroidery updates...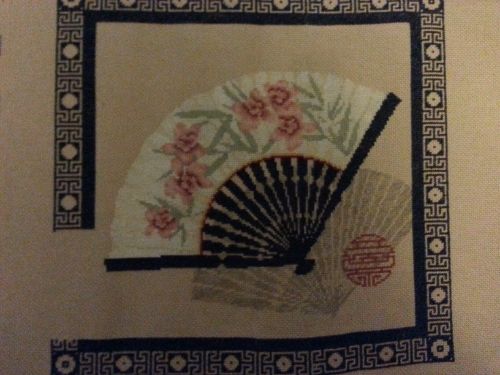 Quite a big update this time around - another section of border and the main detail of the fan finished. :)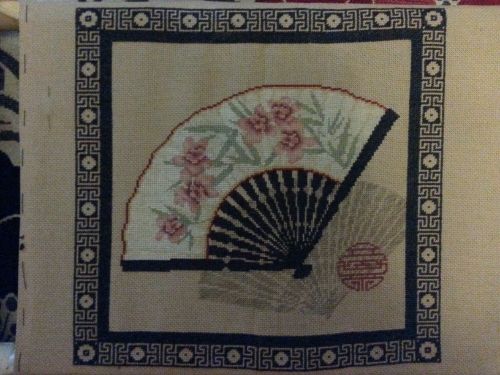 Edge of fan and other shadow done. At the point of completing the border I realised I'd messed it up on the other side quite early on, but I managed to fix it. The mistake is glaringly obvious to me but hopefully not noticeable to anyone else within the whole design...

Now onto backstitching, which I thought would be quick but was swiftly proved wrong...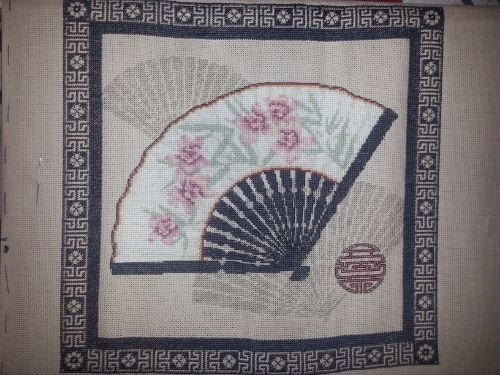 Black outlining done... The kit also did not provide anywhere NEAR enough black thread for this so I had to poach some from an old finished kit.



Leaves outlining done...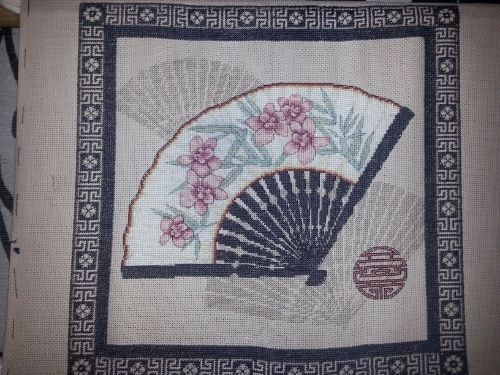 Outlining of flowers done - this was actually two different colours but I forgot to take a picture after the first one. :P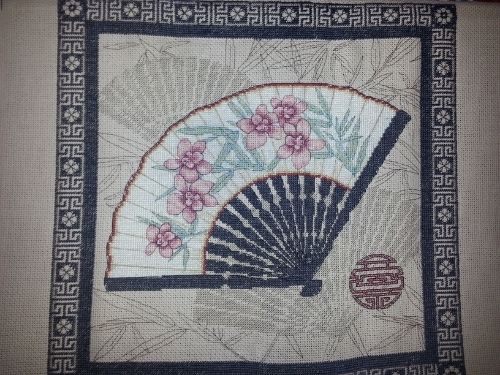 First part of leaves detail...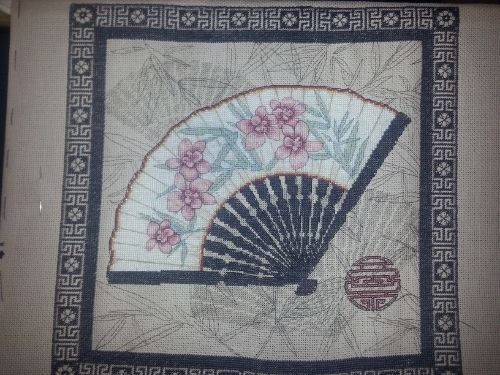 Second part of leaves detail.



Gold detail around the border.



All that's left now is the "couching" around the edge of the border and the remaining fan edges (the other side of the spokes) and to make and attach the tassle. So hopefully only two more updates and then I can start my next project. :D

In a bit we're going out to get some ingredients for dinner (including lemon meringue pie because I just really fancy making / eating one). Had a very nice meal last night at the Pickled Piglet on Gas Street but I was absolutely stuffed to bursting afterwards. Hopefully going back to the gym next week if meeting commitments allow (i.e. if I am not being sent halfway across the city all week as usual)...