The new one is growing a bit quicker than I thought it would...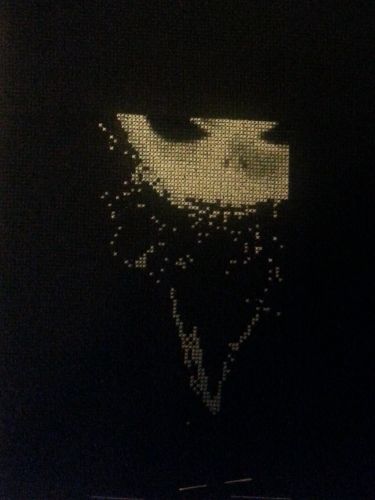 It's quite difficult to take pictures of this without completely washing everything out; you can see the colour gradiations a bit better in the second shot. You can probably see what it will eventually be now, too - unfortunately the centre of the design happened to be in a place that gives it away. ;)

For reference: that's about half of the full height and a quarter of the full width of the piece.

Any guesses to what it is?