I... actually had an X-Files episode write-up to put here, but I left it at work. So here are my very long overdue embroidery pictures instead...

First of all, something a bit different from my main project: Vickie bought me three mini kits for Christmas and I did two of them whilst I was on leave (although I'd forgotten about the third one, as it transpired, and only found it at the weekend when we were tidying up - I'll save it until next Christmas now.)




And now for the big update on t'other one...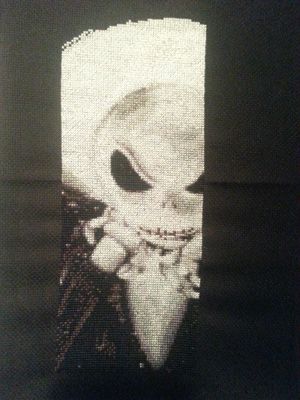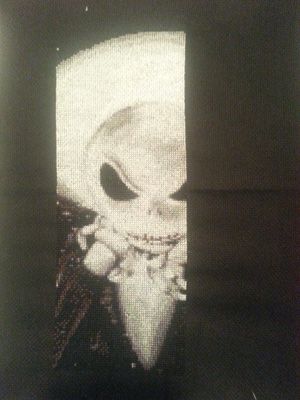 This finishes off page 2 of the design.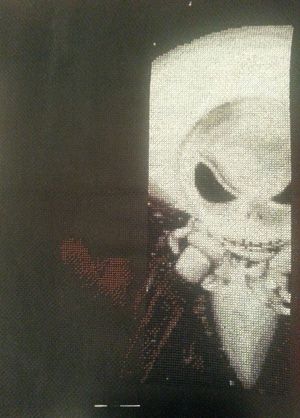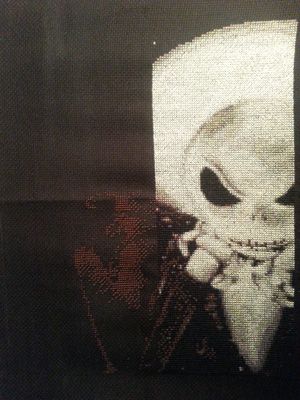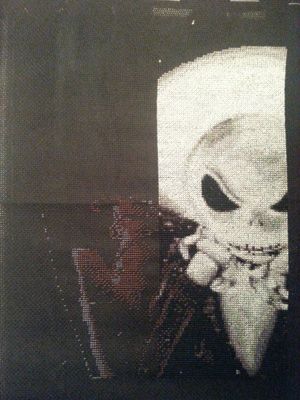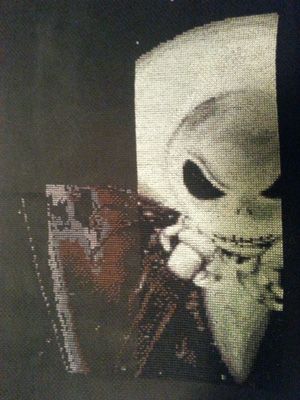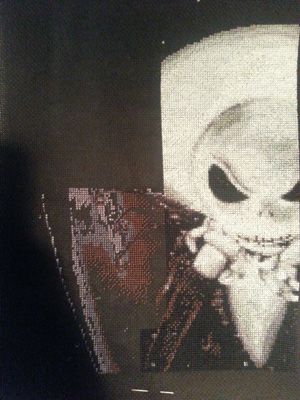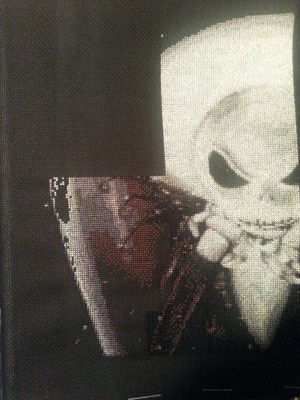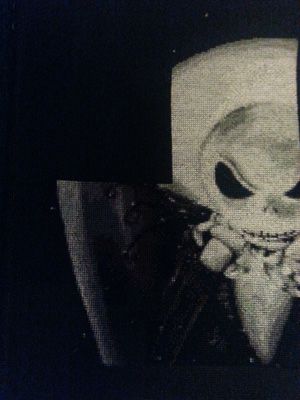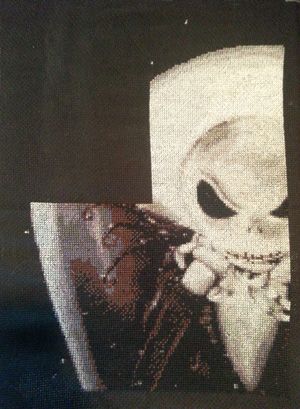 And page 3 done. :) (The big sections of black are so bloody tedious, not to mention hard work on black aida...)

Aaand finally, progress on page 4.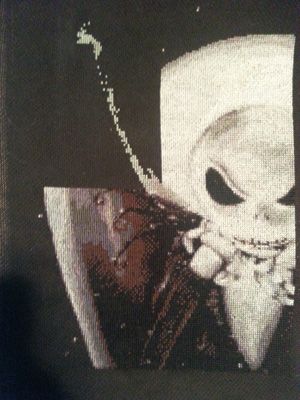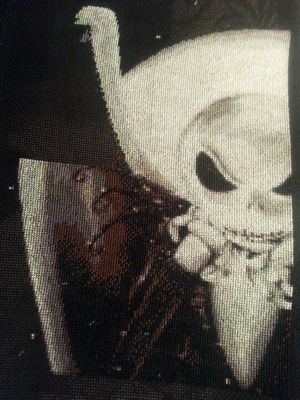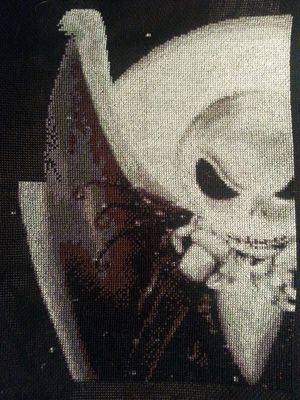 The thing I always forget with this design is that it actually grows pretty quickly once I have a good run at it, but I get daunted by the fiddly "confetti" stitches that make up the shading. :P

Anyway, there we go. Page 4 is actually nearly done now, which means I'm almost halfway through. :D

I will post X-Files episode 3 thoughts on the morrow.

PS: New icon!